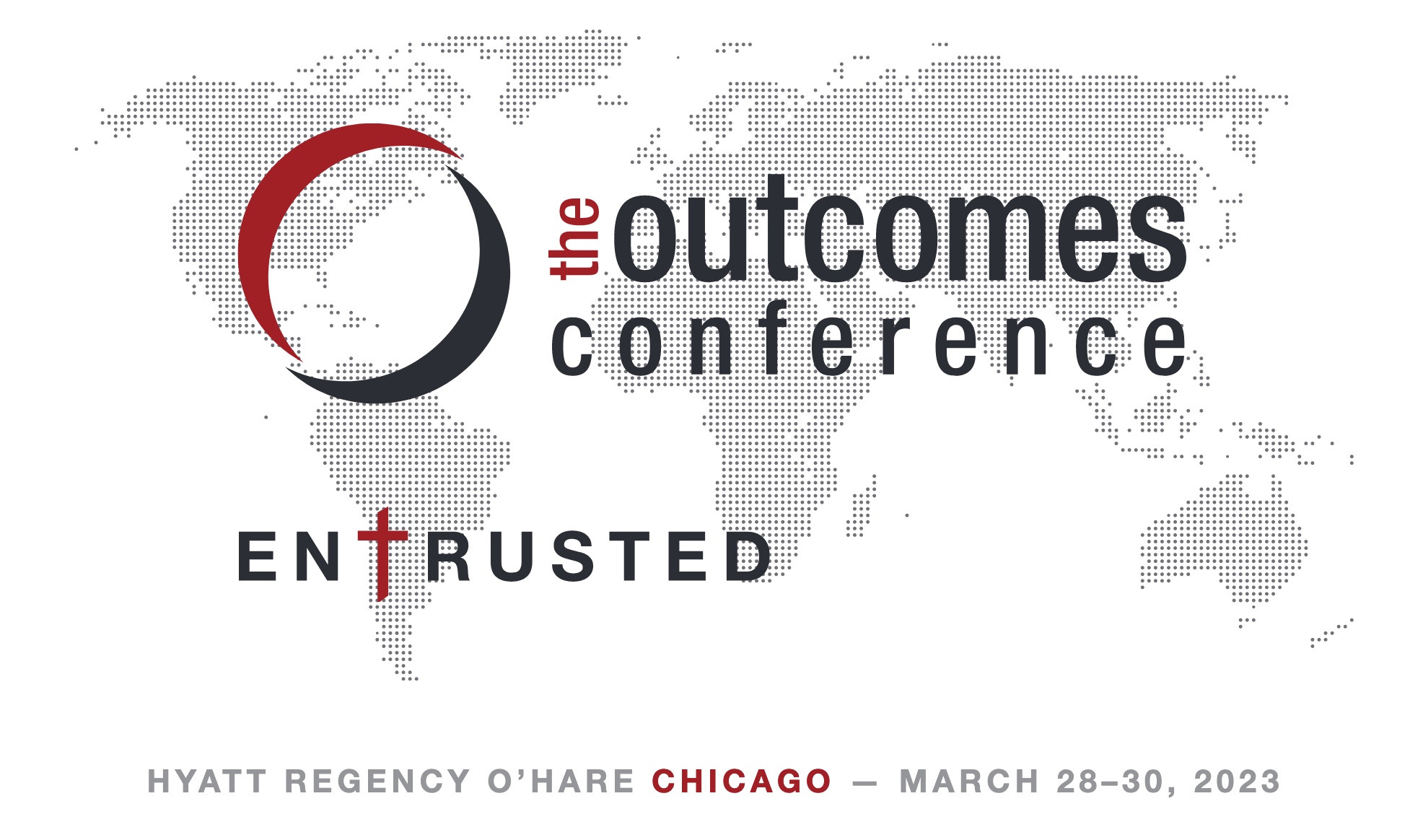 FACULTY INFORMATIon Central
Thank you for serving as faculty for The Outcomes Conference 2023
You will be a pivotal part of making this event a success! We are blessed with a stellar lineup of thought leaders like you in our 2023 faculty offering practical insights in our 9 core teaching tracks!
For more than 46 years Christian Leadership Alliance has been entrusted with equipping and uniting Christian leaders passionate about transforming our world for Christ. The Outcomes Conference 2023 will allow us to consider together what it means to be "ENTRUSTED" as Christian leaders.
"And the things you have heard me say in the presence of many witnesses entrust to reliable people who will also be qualified to teach others."
2 Tim. 2:2
KEY DATES & DEADLINES
Dec. 2, 2022 – Teaching Time Updates
By Friday, Dec. 2, 2022 we will provide faculty with their teaching day/time. (NOTE: We encourage ALL faculty to plan to attend the FULL 3-day event – March 28-30, 2023.)
Dec. 16, 2022 – Faculty Registration Deadline
Conference faculty members receive a steeply discounted rate of $299 for the full conference and must register by Dec. 16, 2022. Select "faculty" in the dropdown box when you register online. Questions? Contact registrar Heather Martin heather.martin@christianleadershipalliance.org at (949) 487-0900, ext. 118.
March 3, 2023 – Faculty Digital Handouts Due
Please provide presenter handouts, in one PDF, by March 3, 2023. "Handouts" will be posted solely in digital format. Email your handouts as a single PDF to donna.bostick@christianleadershipalliance.org (See Handouts details below.)
AS NEEDED – Faculty Logistical Updates

We will be posting our 2023 Learning Experiences and Faculty on The Outcomes Conference website as soon as we can! We'll post an update here when that occurs.
GENERAL PRESENTATION GUIDELINES
Please weave our conference theme "Entrusted" into your presentation. Conference teaching sessions must be:
Practical

Relevant

Compelling

Biblically-aligned

Transformational

Outcomes oriented

Interactive
They should be oriented towards leaders of today's Christian nonprofit organizations, although sessions may offer broad application for any called to Christian leadership regardless of sphere.
Interactive Collaboration
Please ensure that you allot a good percentage of your time to interact with your attendees. That can include time for questions and answers, feedback, table discussion, idea generation and more. We find that sessions that fully engage our adult learners well receive the highest evaluation scores.
Presenters have agreed that they will not use the time for promotion of their organization or its services, but rather sharing successful practices and takeaways. The quickest way to lower evaluation scores is for faculty members to use sessions for promotional rather than educational purposes.
Please seek to teach content commensurate with your selected teaching level: Basic, Intermediate or Advanced.
DIGITAL HANDOUTS
Presenter Handouts Submitted by March 3, 2023 
We ask that you submit a "handout" for your presentation, as they are valued by attendees. The absence of a "handout" can negatively impact the evaluation scores for your session.
Your "handouts" will be posted in digital format (PDF) so attendees can access them online. We will not be providing printed copies of these digital "handouts" onsite.
Guidelines

Your "handout" should offer information that complements your presentation.

It can include an outline/overview, and the key take-away for attendees.

It can offer additional information, including links to recommended resources to go deeper.

Please limit your PDF to a max of 3 pages. Less is fine.
We will not be posting your Powerpoint "slides," but feel free in your classroom to offer for attendees to follow-up with you directly, post-event, if you would like to share those.
MODERATORS
An Alliance "Moderator" will be assigned to each teaching session. Their role is to introduce you, recognize sponsors, encourage attendees to complete evaluations of your session, and be there to pass along any technology/hotel needs that arise during your session. They will share about CPE credits as well. They will also be checking name badges of attendees. The moderator will introduce himself/herself prior to the start of your session.
CPU CREDITS
Attendees are eligible for NASBA/CPE, CFRE and CCNL credits. Our conference website features additional information.
EXHIBIT | SPONSOR
Faculty who also elect to do an exhibit onsite create a win-win opportunity for fruitful relationship-building with attendees. Want to learn more about opportunities to exhibit or sponsor at The Outcomes Conference 2023? See our Prospectus on the Opportunities page, or contact Brenda Long at brenda.long@christianleadershipalliance.org
SPREAD THE WORD!
Please join us in promoting attendance at The Outcomes Conference 2023. We encourage you to reach out to your social media networks, professional colleagues and others whom you think would benefit to invite them to attend The Outcomes Conference 2023! Our faculty are often our best advocates because you know the incredible quality of the educational content we provide. www.outcomesconference.org
QUESTIONS
Please contact Special Projects Coordinator Donna Bostick with any questions you might have at any point leading up to The Outcomes Conference 2023: donna.bostick@christianleadershipalliance.org
We look forward to seeing you in Chicago!
Scott Brown
Christian Leadership Alliance
Vice President, Leadership Experiences and Resources