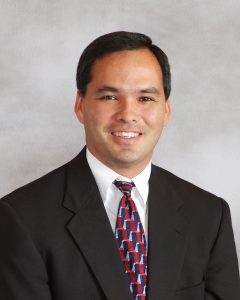 Executive Chairman & Founder
Having lost his own father at age 12, Bill deeply understands the need for strong families and lasting legacies. Today, as Executive Chairman & Founder of The Signatry, his mission is to empower families and individuals in building legacies of generosity.
At The Signatry he works with donors and financial advisors, with a focus on business owners who are looking to sell or transition their business to the next generation. He also teaches ministries how to work with major donors. Bill has been recognized as one of America's Top 25 Philanthropy Speakers.
In addition to his writing and speaking, Bill consults with families to plan for purposeful multi-generational legacy, focusing on relational, spiritual and financial health and on an enduring impact.
Prior to starting up The Signatry in 2000, Bill built a successful career as a lawyer, working for a large regional firm in Kansas City. Since 2000 Bill has also branched out in several business ventures to further the causes of generosity and family legacy, including iDonate, an integrated online donation platform serving the nonprofit community.
Bill and his wife Brooke have been married over 30 years. As the proud parents of four children and grandparents of three grandchildren, they love building their own family legacy. Learn more about Bill at www.billhigh.com.