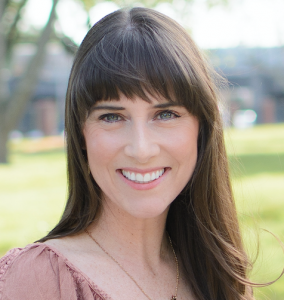 Christian Women in Leadership Forum
Courtney Veasey is the founder of Brunch Ministries, the organization through which she serves as an itinerant Bible teacher, frequently speaking at conferences primarily targeted to women in leadership and teenage girls.
Courtney is a former member of the faculty and director of women's academic programs at the New Orleans Baptist Theological Seminary. She has also served in vocational ministry positions in South Carolina, California, and her home state of Florida. Courtney is a graduate of Florida Southern College (B.A., Communications) where she was a two-time All-American volleyball player, New Orleans Baptist Theological Seminary (MDiv, Biblical Languages; PhD, Biblical Interpretation, May 2020), and Gateway Seminary (ThM, New Testament).
No matter the location or people she finds herself with, Courtney is a person who enjoys life and all God has given to experience therein. She especially enjoys spending time outdoors, hanging with family and friends, and cheering for her beloved Florida State and New Orleans Saints football teams.