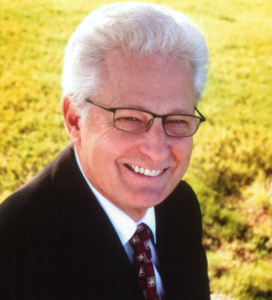 David Green is the founder and Chief Executive Offer of Hobby Lobby. He earned his credentials in the retail business through many years of employment with various retail chains, thirteen of which were spent with T.G.&Y stores, where he served as Store Manager and Area Supervisor.  His modest beginning, now called Hobby Lobby, totals over 900 stores.  Hobby Lobby sales totaled more than 6.1 billion in 2020.
Hobby Lobby is the largest arts and crafts retailer in the world. The headquarters are located in just over 10 million square feet of manufacturing, distribution and office space in Oklahoma City. Hobby Lobby also has offices in Hong Kong and Shenzhen, China.  Affiliated company Mardel, a popular Christian office and educational supply chain has stores located in seven states. David remains chairman of Mardel and the CEO of Hobby Lobby and a buyer of merchandise.
David is the author of three books. More Than a Hobby takes you inside the story of David who built the success of Hobby Lobby. This book is a practical field manual, filled with revolutionary ideas for all those who dream of success in the world of retail business.  Giving it All Away… And Getting It All Back Again: The Way of Living Generously, shares some of Hobby Lobby's Supreme Court battle involving the Affordable Care Act, but the larger story of family legacy and the power of generosity. David's most recent book, A Generous Life: 10 Steps to Living a Life Money Can't Buy will guide you through ten simple but profound action steps to help you establish a generous mindset, determine where and how much to give and creating a family legacy plan.
Currently David serves on the Board of Reference for Oral Roberts University in Tulsa, Oklahoma. In 2013, he was honored by receiving the World Changer award, and is also a past Ernst & Young national retail/consumer Entrepreneur of the Year Award recipient, (and lifetime member of the The Entrepreneur of the Year Hall of Fame, which is part of the Entrepreneur of the Year Academy). Green is also dedicated to a myriad of ministry projects.  Cites Green, "We believe it is by God's grace and provision that Hobby Lobby has endured.  He has been faithful in the past, we trust Him for our future".
David & his wife Barbara are the proud parents of two sons and one daughter. Mart Green, Ministry Investment Officer of Hobby Lobby, Steve Green, President of Hobby Lobby and Darsee Lett, Vice President of Art/Creative. Son-in-law Stan Lett, is Executive Vice President of Hobby Lobby. Together they enjoy ten grandchildren and nineteen great grandchildren. They are actively involved at their church as well as many other Christian ministries and charities.