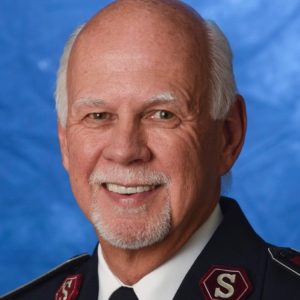 Thought Leader - Day 1 General Session
Commissioner David Hudson was commissioned as an officer in The Salvation Army in 1975.  He currently serves as the National Commander at National Headquarters located in Alexandria, Virginia.
Prior to coming to National Headquarters in November 2015, Commissioner David was the Chief Secretary for the Western Territory located in Long Beach, CA.
Commissioner David, along with his wife, Commissioner Sharron Hudson, have a wide range of experience as Salvation Army officers throughout the USA Western Territory.  They were corps officers for 14 years, including appointments in Oregon, Idaho and Southern California, and have served at various divisional, territorial and national levels.
Commissioner Hudson married Sharron in 1975 and they have two daughters, Jennifer and Amy, as well as two grandchildren.
Commissioner Hudson has a Degree in Business Management and a Master of Science Degree in Leadership.  His personal interests include reading, running, hiking and keeping active.