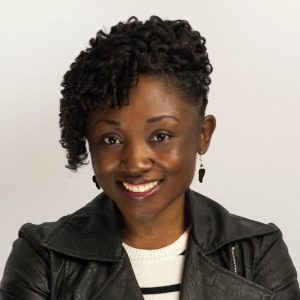 Leadership Intensive Speaker
Originally from Cameroon, Delphine Fanfon holds a Doctorate in Strategic Leadership with an emphasis on Global Consulting from Regent University. She has a passion for empowering youth and building healthy leaders.
As the CEO and Vision Bearer of Me4real International – a ministry dedicated to helping youths discover their God-ordained purpose and equipping them to live it in their generation – she uses this platform to mentor, coach, counsel, teach, and build the capacities of youth in Cameroon and beyond.
She currently serves as the Country Team Leader of LeaderSource SGA, a leader development ministry dedicated to building healthy leaders for the Church and through which she serves her country, and others, by investing in developing a new generation of leaders who will bring about the much-needed transformation in Africa and beyond.