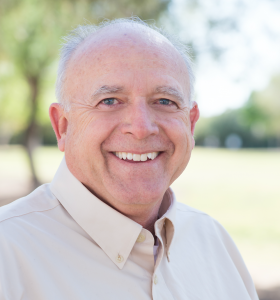 Men's Breakfast Featured Speaker
Dr. Yeakley is currently serving as a Staff Equipper, seeking to build emerging leaders by helping them thrive in life and leadership.  These next generation leaders will continue to bring broad leadership to the Kingdom work in the decades to come.
Tom recently served as a U.S. Field Director, giving oversight to the Nations ministry group: World Missions (U.S. missionaries serving in 60 countries), International Student Ministry (ministry to international students on 38 campuses), and initiatives to the Nations Within in the U.S (ministry to immigrants, refugees, Native Americans).
Tom and his wife Dana have been serving with The Navigators since 1978.  They were involved in a collegiate couple's ministry at Purdue University from 1973-1981, church discipleship ministries in the greater Chicago area from 1981-1983, and then moved to Indonesia where they served in collegiate and community ministries from 1984-1994.
After returning to the U.S., Tom joined the U.S. Collegiate Leadership Team and moved to Colorado Springs in 1995.  In February 1998, he was selected to lead the U.S. Campus Ministry and from March 2000 – 2003 was the Director of the U.S. Collegiate Ministry.  He also served the U.S. Navigators in Leader Development which involved internationally coaching and developing leaders.
Tom's primary passion is helping leaders live and lead like Jesus.  He frequently speaks at conferences, leadership symposiums, and is actively involved in mentoring other leaders.  He has authored several books and booklets including:  Growing Kingdom Character (NavPress 2011), Praying Over God's Promises (NavPress 2015), The Nuts and Bolts of One-To-One Discipling and The Four Alls.  Tom and Dana were the general editors of the Collegiate Devotional Bible.  His latest book, Growing Kingdom Wisdom, released in May 2019.  He is also the author of a weekly leadership blog – Developing Kingdom Leaders. 
Tom has a BS. in Biology from Florida State University, a Doctor of Veterinary Medicine degree from Purdue University, and an MA. in Missions and Intercultural Studies from Wheaton College.
Tom and Dana were married in 1973 and have three children and eight grandchildren.