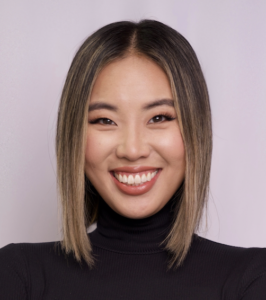 CEO and Founder | The Honor Summit
Mainstage | Thursday |  General Session
Faith has been a gospel preacher since she was 19 years old. She is an international speaker, pastor, church planter, author, and CEO of a nonprofit. Her mission is for all to know and enjoy the gift of the gospel, the Presence of God. She holds a Master of Divinity concentration in Global Studies from the Rawlings School of Divinity at Liberty University. She has been ministering in the church for 18 years.
Faith is the CEO and founder of  The Honor Summit, a nonprofit organization that centers Asian American women on the mission of God. Alongside her husband, Pastor David Cho, she is also the co-founder and co-pastor of  Mosaic Covenant Church in NJ.
Faith is a coach and collaborator for Propel Ecclesia and a contributing writer. Her debut book with Waterbrook Multnomah (an imprint of Penguin Random House), titled Experiencing Friendship with God, is set to be released on October 17th, 2023. Faith has spoken on mission fields, churches, conferences, and stages such as Thinq and Exponential. She also appears on TBN's Better Together. In January 2023, she was mentioned in Outreach Magazine as one of the "20 Rising Leaders."
Her most precious role, however, is being a mom to her four children— Moriah, Elias, River, and Adalynn.