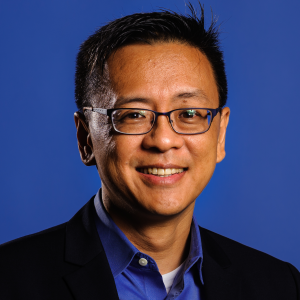 Leadership Intensive Speaker
Greg Jao serves InterVarsity Christian Fellowship/USA as the Senior Assistant to the President for External Partnerships & Executive Office Communications. In this role, he leads InterVarsity's efforts to partner with other ministries, churches, and networks; shapes InterVarsity's leadership communications; and guides InterVarsity's response to situations where the ministry's presence is challenged by campus administrators.
Greg is the author of Your Mind's Mission (an Urbana Onward book), The Kingdom of God (a LifeGuide Bible Study), and a contributing author to Following Jesus without Dishonoring Your Parents (a discipleship book for Asian Americans) (all IVP), Telling the Truth (a book on postmodern evangelism published by Zondervan), and Voices of Conflict & Voices of Hope (a two-volume study of American teenagers published by Adama Books). A second-generation Chinese American, he helped develop The Daniel Project, a leadership acceleration program for Asian American InterVarsity staff.
Greg has served on the curricula teams for subsequent Daniel Projects serving African Americans, Latinos, and Fraternity/Sorority ministry staff. He frequently speaks on campus, in churches, and at conferences. Prior to his ministry with InterVarsity, Greg worked as an employee benefits attorney in Chicago.
Greg is a graduate of The University of Chicago (B.A. English, 1990) and The Northwestern University School of Law (J.D., 1994).