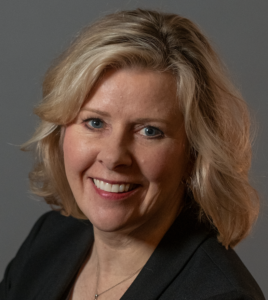 Jacinta Tegman is in her third year of service as the Chief Executive Officer for CRISTA, a Seattle-based family of Christian ministries empowered to serve the needs of the world with the Gospel of Jesus Christ. Her illustrious leadership career has spanned 30 year sin international missions and church leadership. This includes serving as a missionary for eight years in central Mexico, and four years as the Executive Director of a Washington state pastor's coalition. She is also an ordained minister with 10 years' experience as an associate pastor.
Upon her arrival to CRISTA in 2008, Jacinta began as Donor Relations Director for the World Concern ministry. She next stepped into the Senior Director of Operations role, where she managed all international field staff and global operations for World Concern's work in Asia, Africa and the Americas.
In 2013, she was appointed as the President of World Concern, and guided the ministry into a renewed focus on the organization's vision, mission and core values from global headquarters in Seattle through to every country and field office around the globe. In all of this, Jacinta's passion was and remains to see transformation in the lives of the poor and marginalized in some of the hardest places on the planet.
In 2018, Jacinta began serving as CRISTA's Chief International Ministries Officer and ultimately interim Chief Operating Officer for the entire CRISTA family of ministries. On December 13, 2018, Jacinta was formally introduced by the CRISTA Board of Trustees as just the sixth individual to ever serve as Chief Executive Officer for CRISTA, a 72year-old organization that has grown to become one of the largest non-profits in the Pacific Northwest.
Jacinta is a Summa Cum Laude graduate of Northwest University with a Bachelor of Arts in Organizational Management. In addition, she holds a Master's degree (MA) in Nonprofit Leadership from Seattle University. The university named Tegman the 2015 Leadership and Professional Engagement Award winner for innovative and forward thinking in her field. Jacinta has been married to her husband Roger for 40years,and together they are the proud parents of three adult children, five grandsons and one granddaughter.J