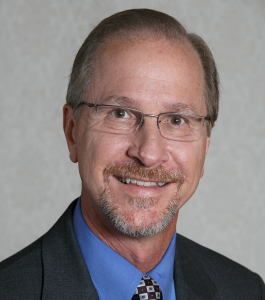 Leadership Intensive Speaker
Jim Wise is a Sr. Partner and Director of Ministry Services for Ronald Blue Trust. In addition to working with his clients, Jim has served as Managing Director of the Baltimore and Orlando branch offices. Jim has served in the financial services industry for thirty-five years. Professional designations include Certified Financial Planner, Chartered Advisor in Philanthropy, Certified Wealth Strategist, Certified Kingdom Advisor, Chartered Financial Consultant and Chartered Life Underwriter.
Jim has provided major donor development training for leaders of over eight hundred ministries through his Maximizing Generosity Through Donor Discipleship workshop. He frequently teaches for various churches and organizations including Kingdom Advisors, Ministry Ventures and National Christian Foundation. Jim also teaches a weekly Bible study in the Lake County Jail near his home in Orlando. Jim has written three books, a Bible study workbook entitled Five Steps to Financial Freedom (2003, Hensley Publishing), Spiritual Gifts, Plain and Simple (2008, VMI Publishing) and Inheritolatry: The Final Obstacle to Completing the Great Commission (2017, Xulon Press).
Prior to joining the company, Jim worked as Vice President of Investments with Salomon Smith Barney. He also worked as a financial consultant with Paine Webber for seven years. He has served on the board of directors for Slavie Federal Savings Bank and Chesapeake Theological Seminary.
Jim and his wife, Lori, live in Orlando, Florida. They have six adult children and five grandchildren.