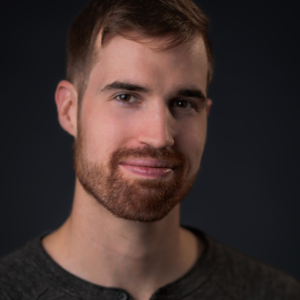 Mainstage Scripture Dramatization
Jeremy Kluth is the Founder of Scripture Alive, a Bible memory and storytelling ministry dedicated to engaging people with the Word of Truth to impact real lives. Combining over a decade of acting experience and biblical training from Moody Bible Institute (BA in Communications), he brings the Bible to Life through his unique and memorable dramatic Scripture presentations which include whole chapters and stories from 15 different books of the Bible, highlighting the heroes of the faith and God's redemptive plan through them: David, Elijah, Daniel, Peter, John, Paul, and a One-Man Passion Play covering Jesus' Arrest, Trial and Crucifixion.
Jeremy has ministered nationally and internationally presenting God's Word live at camps, chapels, churches, and conferences for audiences both large and small. He is passionate about inspiring people to be doers of the Word and not just hearers only. That's why he also leads Bible Memory Workshops to equip people to effectively store up God's Word in their hearts and does guest preaching for churches and camps with practical and encouraging messages to help people better live out their faith.
He also serves as a Senior Donor Appreciation Representative for the Mid-Level Team at Moody Bible Institute in Chicago, IL where he gets to connect with and serve Moody's ministry partners.
Jeremy's first book, Power to Remember: Scripture Memory that Works, will debut at the conference. This book is the fruit of his passion and investment in Scripture memorization, which he believes will empower others in this transformational spiritual practice as they seek to know Christ better through His Word.