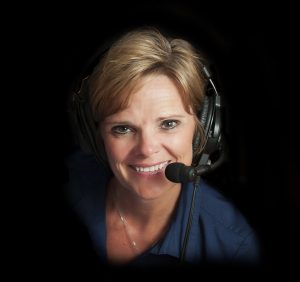 General Session Emcee & Connection Central Host
Born into an entrepreneurial family, Martha has been involved in small business her entire life. Gifted with an attention to detail and a sweet sensitive spirit, Martha is a servant leader with a deep faith in Jesus.
Martha has worked alongside Jim for their 33+ years of marriage, complementing him by bringing in almost a decade of retail management experience, and an outstanding record of over the top customer service and project management.
Martha and  Jim now share the microphone 5 days a week, engaging listener from across the globe.  They are passionate about their faith in Jesus and it drives their passion for excellence in everything they do.
iWork4Him airs in several cities 5 days a week and is podcasted on all the major platforms:  details and streaming are on their website www.iWork4Him.com
Become a listener and consider joining the iWork4Him Nation!  Jim and Martha would love to hear more stories of people living out their faith at work, simply go to https://www.iwork4him.com/contact.