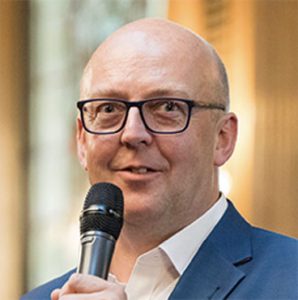 CEO, Cinnamon International
Matt Bird is an international speaker, author and broadcaster. He has spoken in 30 countries to more than a million people, authored 10 books and writes for The Times newspaper.
Matt is the CEO/President of Cinnamon International a non-profit catalysing the church to serve and transform their communities, cities and nations www.cinnamoninternational.com
He is also the CEO/President of Relationology International a company helping businesses grow through the power of building effective relationships www.relationologyinternational.com
Matt spends time everyday investing in relationships. The media magazine Campaign said, 'When Malcolm Gladwell sat at his typewriter and wrote the chapter on connectors in The Tipping Point, he must have just finished a slap-up lunch with Matt Bird.'
He is a video blogger best known for 'A Minute with Matt' where he features people he meets around the world and what he learns from them about relationships www.aminutewithmatt.com
Matt has been a Councillor in local government and co-chaired the 10 Downing Street 'Community Advisory Group'.
He lives in Wimbledon, London with his wife Esther and their three children where together they are active members of St Mike's Church.