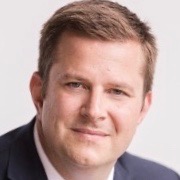 Thought Leader - CEO Forum
Dr. Nathan Mellor is the CEO of C3 Brands and President of Strata Leadership. A captivating storyteller, he is recognized for his ability to connect at the heart level with a wide range of audiences. A trusted advisor to executives and influencers, he has an uncanny ability to inspire, clarify and motivate individuals and groups.
An avid hiker, Nathan considers his role to be a guide who walks alongside executives in pursuit of greater vistas. He believes providing the highest quality feedback requires caring deeply about others. Consequently, he considers many of his clients to be among his closest friends. Because of his respect and appreciation for them, he strives to push them towards their goals by serving as a sounding board, sparring partner and encourager.
Dr. Mellor earned the Doctor of Education in Organizational Leadership degree from Pepperdine University, where he was a Colleagues Grant recipient. He earned the Master of Dispute Resolution degree from the Straus Institute for Dispute Resolution at the Pepperdine University School of Law, where he was named a Straus Fellow. He earned the Master of Science in Education degree from Harding University while serving as the Graduate Assistant to the University President. He earned the Bachelor of Arts from Harding University where he was elected Student Association President. He lives in Edmond, Oklahoma with his wife and two daughters.