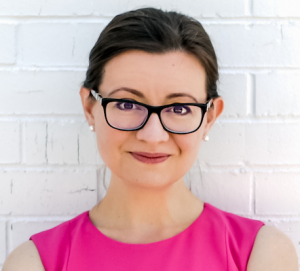 Pam Marmon is passionate about leading organizational transformations. Pam is the Founder and CEO of Threefold Tribe, an organization that helps growing churches multiply. She is also the CEO of Marmon Consulting, a change management consulting firm that provides strategy and execution services to help companies transform. From churches and nonprofits to Fortune 50 and startups, Pam brings unparalleled change expertise and insights as a practitioner, a speaker, an adjunct professor of future change-makers, and she is also the author of No One's Listening and It's Your Fault.
Pam graduated with an MBA degree from Seattle Pacific University and a degree in Business Administration from Calvin University. She is a certified Change Management practitioner through the Prosci ADKAR certification program, and a certified Organizational Designer through Cornell University. Pam was an adjunct professor at Wheaton College and a contributing writer for Christianity Today.
Growing up in Bulgaria and moving to America has taught her to be adaptable and resilient to change. Pam, her husband Sam, and their three preschool children, John, Gabriel, and Dominick, live in Nashville.