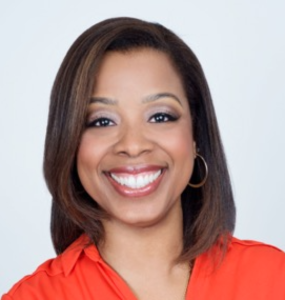 Senior Vice President of Ministry Impact
Mainstage – General Session
Reverend Doctor Nicole Martin was born and educated in Baltimore, Maryland. She graduated magna cum laude from Vanderbilt University with a triple major in Human and Organizational Development, Educational Studies, and French. Immediately after college, she served as a Business Analyst for Deloitte Consulting where she focused on process redesign and change management.
Dr. Martin received her Master of Divinity from Princeton Theological Seminary where she was the recipient of the Jones Prize in Music and the Swink Prize in Preaching. She earned a Doctor of Ministry at Gordon-Conwell Theological Seminary with an emphasis on African American Redemptive Leadership.
Dr. Martin serves as the Senior Vice President of Ministry Impact  at American Bible Society. She is also the Assistant Professor of Ministry and Leadership Development at Gordon-Conwell in Charlotte. She is active in ministry as the Discipleship Lead at Kingdom Fellowship AME Church in Maryland and formerly served as the Executive Minister at The Park Church in Charlotte, NC.
Dr. Martin is a gifted writer and author of Made to Lead: Empowering Women for Ministry and Leaning In, Letting Go, a best-selling Lenten Devotional with Chalice Press. Her articles have been featured in numerous national publications and she has been inducted into the prestigious Dr. Martin Luther King Jr., Board of Preachers at Morehouse College.
Dr. Martin has extensive international experience, serving churches in South Africa, co-leading the Bible Journey project in the Middle East, participating in the Lausanne Younger Leaders Gathering in Jakarta, Indonesia, and now serving as a Catalyst leader in the Global Lausanne Network. Domestically, she serves on the Board of Directors for the National Association of Evangelicals. She is also the founder of Soulfire International Ministries, which focuses on empowering others to reach their fullest potential in Christ.
Dr. Martin is married to her best friend, Dr. Mark Martin, and they have two beautiful daughters, Addison and Josephine. Above all, she has a passion for God, a contagious excitement for the Gospel, and an insatiable desire that God be glorified in her life and in the world.