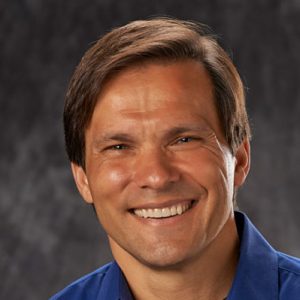 Santiago "Jimmy" Mellado is President and Chief Executive Officer of Compassion International.  He has a deep love and passion for the beauty and potential of local churches fulfilling their Jesus-given mandate to redeem and restore this world for His name's sake. Born in El Salvador and raised in seven different countries, Jimmy has experienced firsthand the powerful impact thriving local churches can have on their communities, especially in under-resourced environments. Compassion's church-based approach to delivering a holistic child development program resonates with Jimmy at a deep level.
Prior to joining Compassion in June of 2013, Jimmy was president of the Willow Creek Association (WCA) – global a ministry completely dedicated to helping local churches thrive. During his 20-year tenure leading the WCA, worldwide ministry income grew from $2 million to more than $20 million and membership grew from 860 churches to over 7,000 churches.
In 1995, Jimmy teamed up with Bill Hybels to launch and host The Global Leadership Summit. The Summit is an annual not-for-profit event created to address the dire need for excellent leadership training in local churches and other people-centered organizations around the world. One of its highest values has been an insatiable desire to learn from many of the world's top leaders and most gifted communicators. The Summit shares leadership insights from a variety of voices and disciplines – from corporate CEOs, heads of state, leaders in academia, leaders within the church, and leaders from the not-for-profit sector. By the time Jimmy completed his last Summit in 2013, the event spanned 100 countries and reached an audience of 170,000 attendees with this valuable training.
Jimmy's educational background includes graduating cum laude with a Mechanical Engineering degree from Southern Methodist University (SMU) in Dallas, Texas and a Master of Business Administration from the Harvard Business School.
He is also an accomplished athlete. In college, Jimmy was a member of the 1983 NCAA Division I Indoor & Outdoor National Championship team at SMU where he competed in the decathlon and held the school record. After college, Jimmy went on to place 4th at the 1987 Pan American Games and 26th in the 1988 Seoul Olympic Games, competing for the country of his birth, El Salvador. He has continued to stay engaged with the sport he loves by serving as a volunteer track and field coach.
Jimmy is married to Leanne and they have two daughters and a son.