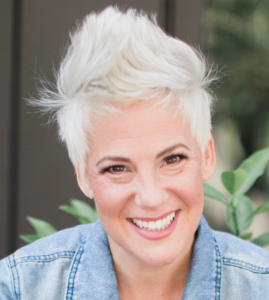 Radio Host, Speaker, Author, Pastor
Mainstage Women's Luncheon Presenter
After more than 20 years as a professional actor on the stage telling good stories well, Season retired from the theatre to tell the best story well. Whether on the radio, speaking on large or small platforms, in writing, or over a long lunch, Season loves any opportunity to connect with people and talk about Jesus.
Transparent through the difficulties of life she makes a daily and even moment-to-moment choice to lock eyes with Jesus as her source of hope and constant joy. She can be heard on radio stations across the country through her daily feature, Joy Bringer and is the mid-day host for Joy99 in West Michigan.
She has a MDiv from Bethel Seminary San Diego and is ordained with the Free Methodist denomination. Her first book, The Joy Bringer Challenge is coming soon from Morgan James publishing.
Season and her husband travel as much as possible but call Knoxville Tennessee home. They are obsessed with their two dogs, and love being Airbnb hosts.  While full of joy and Jesus, Season is almost always full of tea with maybe too much yummy creamer.