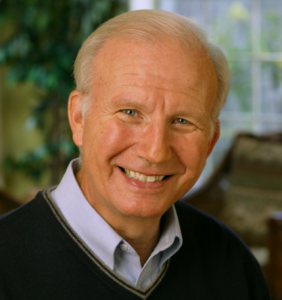 THOUGHT LEADER – DAY I GENERAL SESSION
Steve Douglass serves as president of both Campus Crusade for Christ International and Cru, as the ministry is known in the United States.
Douglass came to the ministry after graduating from the Massachusetts Institute of Technology and Harvard Business School. Through almost five decades of service, he has held a variety of positions, including executive vice president and director of the U.S. ministries. In July 2001, Steve took over as the president of Campus Crusade for Christ International from founder Bill Bright.
Steve Douglass wants to see Cru exemplify wholehearted love for God and total commitment to serve him. He has been significantly involved in promoting partnerships among various ministries to help launch spiritual movements everywhere.
Douglass is the author or co-author of several books including Managing Yourself, How to Achieve Your Potential and Enjoy Life and Enjoying Your Walk with God. His radio program, Making Your Life Count, airs daily on more than 1,000 stations.
Along with his wife, Judy, Steve resides in Orlando, Florida. They have three grown children and nine grandchildren. In this interview, Douglass discusses his leadership experience at Cru, and ways to thrive in ministry.